Hello! I am Ash : )

Welcome to my portfolio, which showcases select pieces of my non-NDA work. I'm currently diving deep into the fields of HCI, Cognitive Psychology, and Cyber security at Iowa State University, where I'm pursuing a combined Master's/Ph.D. program. By day, you'll find me in the VRAC lab (Visualize. Reason. Analyze. Collaborate) at the university, immersing myself in research. And by night? I'm an R&D engineer at Neurohue. It's a groundbreaking non-profit research initiative where we blend the realms of XR and AI to revolutionize clinical psychology interventions.

Prototypes
Skating with Quest Pro on - Meta Presence Hack '23
Built this fun experiment at Meta's HQ during the Presence platform Hack '23. We wanted to aim for the moonshot while having fun. But we ran into some interesting challenges. Since you're moving on a skateboard wearing Quest Pro, there was no normal way to interact with our #app, so we had to get creative.

We used the headset's superior face-tracking capabilities to interact with our app.
Responsibilities - Design and development

Magic of Everyday - MIT Reality Hack 23
It can be challenging to find time to rest and rejuvenate in our busy day-to-day lives. As children, we had idle time to explore and observe the world. "Magic of Everyday" is a #VR experience that we've created for you to explore the importance of presence and observing the magic around you and within yourself. Our experience is audience-driven and invites you to step into the #darkness and discover your #light. We intend to help users understand their #mental responses from the experience so #therapies can be developed to help with a person's well-being. The goal of this experience is to measure the user's brain activity and change the VR environment dynamically. We used a prototype version of the EEG band called Arctop.

Read more at: Magic of Everyday | Devpost

Responsibilities -  Design and Development
Overcoming - A VR Storytelling Experience - Winner
A non-fiction VR learning experience inspired by the work of Diane Nash, an American civil rights activist. The experience was designed and built over a weekend for the XRBrainJam2022 with my inspiring teammates from Harvard and Columbia. We were one of the winners and got to showcase it at the New York Times Office. We plan to expand this further based on our design plan. (2022)

Responsibilities - Design and Development

Car Accessory Design - HoloLens
This application lets you customize various accessories of a car, like a Spoiler and a floor mat, and then visualize them on a life-size Holographic Car before making the final decision. Works with both gestures and speech commands. (Based on inputs from Microsoft's MR team)

The app also has the spatial understanding capability that scans your room and tailors the experience accordingly. (2018)

Responsibilities - Interactions and spatial understanding 
Indoor Navigation
Yet another experiment for Indoor navigation. But this approach used a 3D scan of the space (iPhone's LiDAR) instead of point clouds which made the content more anchored, thereby eliminating/reducing the need for point cloud localization. (2021)
Responsibilities - Design and Development
Engine Disassembly - HoloLens
This app lets you explore various parts of an engine in both working conditions and an exploded view, thereby giving the person a complete understanding of its inner workings, which wouldn't have been possible otherwise. Supports both gestures and voice commands. (2019)

Responsibilities - Interactions

Elements of Nature
A fun class project inspired by Star Wars exploring the capabilities of Manomotion hand-tracking SDK 
Responsibilities - Design and Development
Web XR Shopping
VR for everyone is the motto behind this prototype. This web-based VR shopping experience can run on any device that supports a browser with WebGL capabilities. Due to the limiting factor of the device and the browser, 360° panorama images were used in most areas. (2019)

Responsibilities - Minor A-frame code changes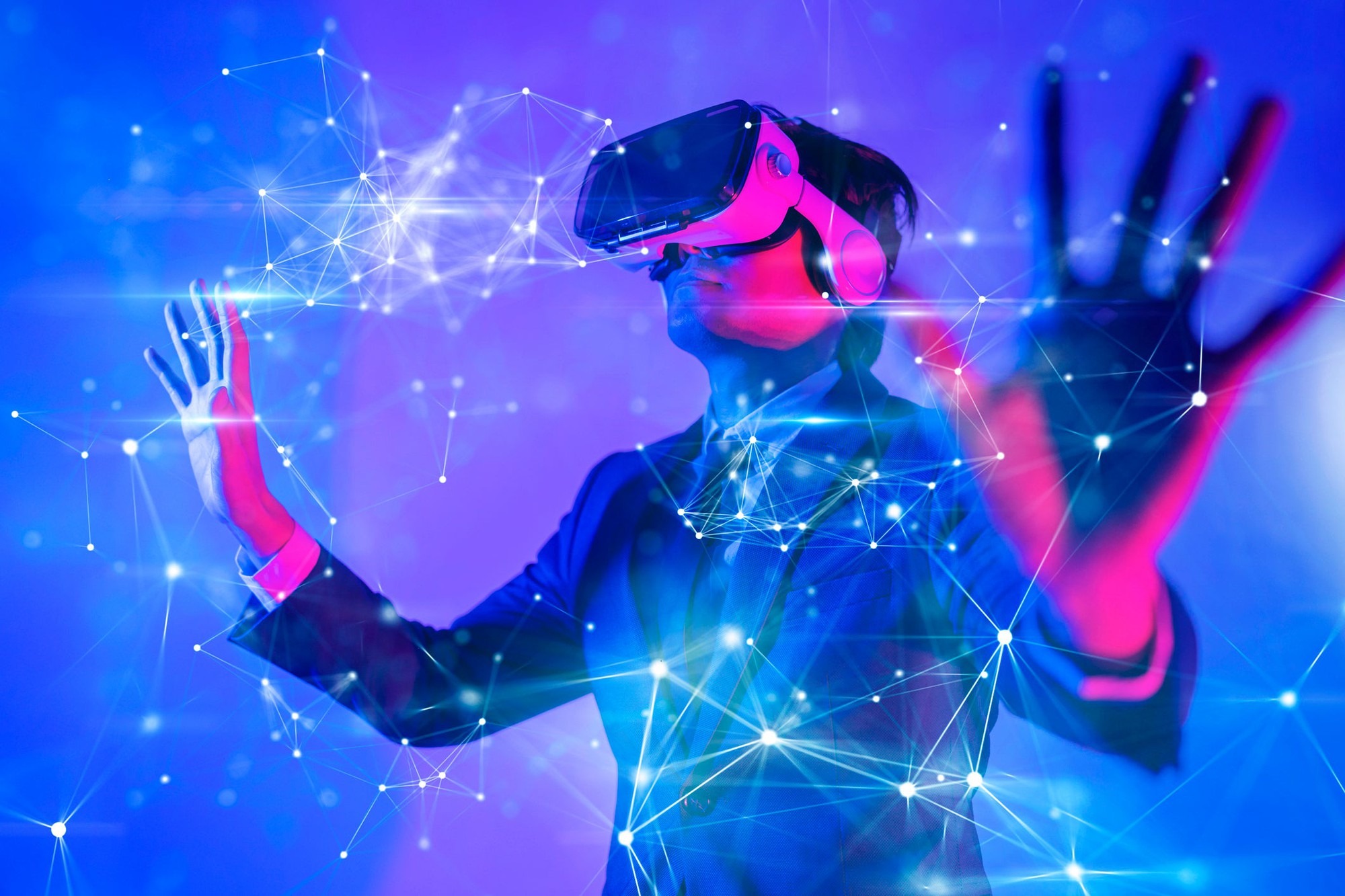 Find my work interesting?
In my previous job as a Research Engineer, I had the honor of building and presenting tech prototypes 💼 to global CXO leaders from major brands. Some of them are Walmart, Loblaws, Macy's, Nike, PetSmart, Hoka, MARS, BlastIQ, Kohl's, Lululemon, YoungLiving, London Heathrow, IHG, and many others.

This experience profoundly shaped my approach to technology: keeping it simple, adaptive, and always value-driven 💎. My team's work generated millions of dollars of revenue and is still alive in different forms 💸

Since it's a mini-portfolio, only some of my non-NDA prototypes are listed here. If you are interested in what I am working on or want to collaborate with me to solve a problem you have identified, message me on LinkedIn or email me at

📧 : robinstrike8@gmail.com
Let's keep learning and stay inspired! 🚀✨